E5C4P3 the journey tribute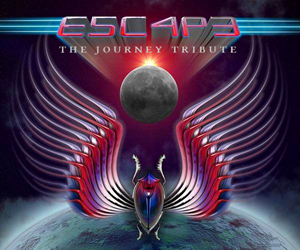 When:
Fri, Sept 1 @ 5:30pm
Website:
journeytribute.com
E5C4P3 was formed in June of 1993. From that year through 1999 E5C4P3 traveled nationwide and paid tribute to one of rock history's most beloved bands performing for tens of thousands of fans. E5C4P3 is still known today as the original and best Journey tribute band to ever exist. In 1999 E5C4P3 went on hiatus and the world was suddenly filled with multiple Journey tributes trying to fill the void that E5C4P3 left behind. In 2008, E5C4P3 was reformed to recreate the magic of a Journey concert like no one else can. The band covers the music with a note-for-note accuracy that is second to none and performs each show with the high-energy excitement of a real Journey concert as well as visually recreating the essence of early 80's Journey! Focusing on the 'Steve Perry era', E5C4P3 covers all the hits from 'Lights' and 'Wheel In The Sky' to 'Separate Ways' and 'Be Good To Yourself' including occasional surprises for all the die-hard Journey fans.

For all of the countless fans that have never stopped believing, we're back!!! And we welcome you "into the presence of Journey" with E5C4P3 – THE Journey Tribute!!!
Escape is:
JASON KELTY – VOCALS
STEVE RAZ – GUITAR
TROY SANDS – KEYBOARDS
PAUL SOOS – BASS
MICHAEL SCOTT NELSON – DRUMS

Hollywood Nights Bob Seger Tribute
When:
Fri, Sept 1 @ 9:00pm
Website:
hollywoodnightsband.com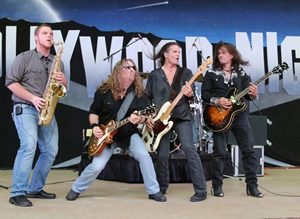 Within the walls of HOLLYWOOD NIGHTS you will find a true Bob Seger experience. With a rock solid history of giving it their all at every performance and unwavering dedication to the do-it-yourself work ethic, the band has helped define the landscape of today's top tribute acts. Bob Seger's music put rock & roll back in touch with it's roots, and HOLLYWOOD NIGHTS is humbled to be on the road bringing this past experience alive once more!
Hollywood Nights is:
RICK MURPHY – LEAD VOCALS
ROBERT MANCINI – ORGAN & GUITAR
PAUL SEIGELDORF / ALEC HAY – PIANO
GLENN "BIRD" NICHOLS – BASS & VOCALS
CHRIS UYVARI – LEAD GUITAR
MATT DECARLO – DRUMS
BOBBY MICHAELS – SAXOPHONE
ROBY MURPHY, DEDEE MANN, KRISTA REINHARDT, & LISA COPPOLA – BACKING VOCALS

DJ Kishka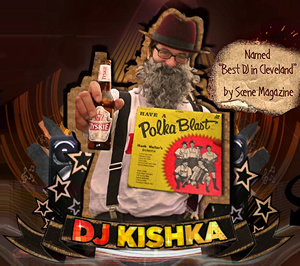 When:

Sat, Sept 2 @ 1:00pm


In the blustery winter of January, 2005 a WILDMAN was born…


With the help of Billy Scanlon of The Happy Dog Tavern, Dj Kishka pulled himself up out of an old pile of musty Polka 45's, armed himself with one turntable, donned his fake beard and fedora, put a feather in his cap and rallied the five people at the bar to tap their feet to POLKAS!!!


A true purveyor of the old-school polka records of the 1950-60's, Dj Kishka has since become voted Scene Magazine's Best Club Dj 2010…

Bringing Polish, Slovenian and the occasional "Mexican Hat Dance" into his shows that have been sold out for the past 2 years!!!


Dj Kishka resides mainly at the Happy Dog Tavern once a month but has been known to play Buffalo as well as many other Polish nooks and crannies…playing for everyone from kids to grannies!!!


Faction Cleveland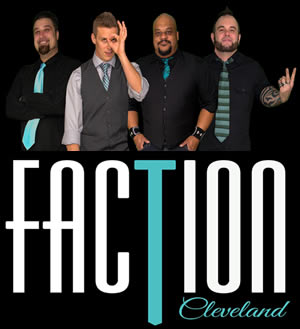 When:
Sat, Sept 2 @ 4:30pm
Website:
factioncleveland.com
…With over 200 songs in their rotation, Faction provides the versatility necessary to unite, satisfy, and involve everyone regardless of the demographics. Editor's choice for Best Local Cover Band by Cleveland Magazine, Winner of Fox 8 Hotlist, and also chosen from countless cover bands to play Roverfest by WMMS. Top 40 dance music from every genre blended together in crazy mash ups and medleys. Faction's unique delivery of everyone's favorite hits and their one of a kind interactive stage show is why all ages enjoy Faction. From local fairs, to intermissions at The Q, to Cleveland Browns tailgate events, to Twilight at the Zoo…Faction is ever evolving; new songs every week, VJ projector videos, professional light show, social media contests and give aways… more then just a top 40 cover band…Faction is a musically inspired party movement.

the spazmatics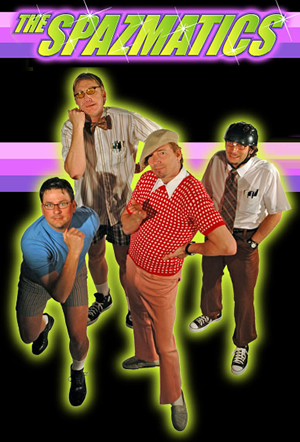 When: Sat, Sept 2 @ 9:00pm
Website: spazmatics.org

In the Oktoberfest Bier Garten, the beer and food are German as ever, but the music… well, let's just say we could also call it a Rock Garden.

In terms of celebrating German heritage, to their credit, all the members of the Spazmatics drive VW bugs – or at the least they look like renegades from the Geek Squad.

Don't be fooled, however, these nerds can play, and regularly pack houses like Winking Lizard, Vosh, Scoundrels, and The Hard Rock Cafe. It may have been a while since you've heard the likes of The Buggles, Dead or Alive, Frankie Goes to Hollywood, or the wistful crooning of Howard Jones. Surely, someone always is to blame, but it's not the Spazmatics! They'll have you rockin' to The Clash, The Cars, and The Cure, so put on your best sweater vest, pocket protector and clip on tie, and come out and join the fun!

Post Road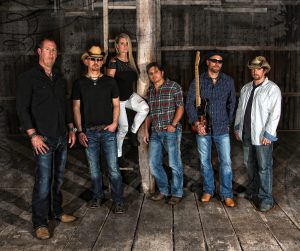 When: Sun, Sept 3 @ 1:30pm
Website: postroadcountry.com
Post Road may be a country band, but this sure ain't your daddy's country music. Post Road is a new breed of musicians who grew up in the midwest listening to high energy rock and roll but have country in their soul. Post Road is a hard driving, in your face, goodtime, beer selling, party band. No matter where they play, they bring a strong and growing following of dedicated fans with them.
Based in the East suburbs of Cleveland, Post Road is comprised of six veterans of the local music scene with one specific goal in mind… deliver an energized performance that guarantees a packed house and a crazy party. The backbone of this band is made up of 4 solid musicians. Dave Vogrin, the most charismatic drummer in Northeast, OH sets the tone of this band with his high energy, ass kicking drumming. Steve Radcliff is a country picker with a lightning fast fingerstyle approach that's usually only found in pickers out of Nashville. Phil Srnick, the veteran in this band delivers smooth harmonies while laying down a solid bass groove. Andrew Krakowski rounds out the band with his energetic acoustic strumming and slide playing. Riding on top of the wave of this great rhythm section are Shawn Roland and Sarah Radcliff. Shawn is one of the most versatile singers to emerge from Northeast, OH in the last decade. He twangs, he raps, and he's got soul. Sarah has the voice and she has the moves. Sarah gets the crowd dancing right along with her. Even people who do not usually listen to country music are on the floor dancing and having a good time by the end of the night when this band takes over a venue.
Post Road can bring their own production for a full sound and light show or use existing house equipment. In addition to playing some of the top clubs around Northeastern Ohio, the band also is available for private parties, corporate events and weddings. If you are looking for a band that will please everyone, get the crowd dancing and singing, then Post Road is the band for you!
Come and see the show…who knows? You may even end up on the drum riser by the end of the night singing with the band!

Ted Vigil – John Denver Tribute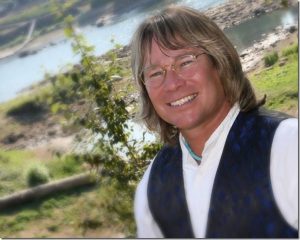 When: Sun, Sept 3 @ 5:00pm
Website: tedvigil.com
Ted is a singer, songwriter and a tribute artist. He was born in Seattle and raised in the Olympia area. He has been performing from the age of ten throughout school in concert, symphonic and jazz bands developing his talents as a drummer and singer.
In 2006 he went on to Laughlin, NV to compete in the Talent Quest 2006 involving 28 states, New Zealand, Australia and Canada taking first place. He then went on to win Komo TV 4's NW Afternoon Celebrity Look Alike contest. Ted now performs nationwide for all kinds of venues and events. He has wowed the crowd selling out theatres in Pennsylvania and Kansas and has played twice now for John Denvers own "Windstar Foundation" in Aspen, CO. Ted cruised the Caribbean with Darryl Worley and Jimmy Wayne on a "Travelin' Inc. country cruise hosted by Great American Countrys' own Storme Warren. Last year Ted was awarded the Rising Legend Award by the National Traditional Country Music Association. Ted also performed with Steve Wiesberg, John Denvers lead guitar player from the 70's who is quoted as saying "Apparently the audience thinks they all look and sound like John. I don't see it. I see it with Ted. A very strong physical resemblance… Uncanny!" (King 5 Eve News Magazine clip) The most heard comments after a show are "I can't believe how much he looks and sounds like John Denver! It really took us back!"
. 


Bruce in the USA Springsteen Tribute
When: Sun, Sept 3 @ 9:00pm
Website: bruceintheusa.com
Bruce In The USA is much more than just another tribute… This high-energy musical experience is a note-perfect and visually accurate recreation of a Bruce Springsteen & The E St. Band show.
Matt Ryan, from the World Famous "Legends In Concert" cast, began playing the Springsteen character in 2000, in Legends "full scale" Las Vegas show. The great success in the famous Las Vegas show brought him to performances across the world, eventually evolving his character into the Bruce In The USA show.
The Bruce In The USA Band consists of seasoned world class professional musicians. The show has hosted musicians from such acts/bands as Queen/Paul Rogers, Meatloaf, Blue Oyster Cult, Hall and Oats, Joe Cocker, The Ojays, Aretha Franklin, David Cassidy, The Temptations, Slash… and so many more.This high end, powerhouse, band has taken this genre of performance art to a whole new level, making it the World's #1 Tribute to the E Street Band's musical legacy.
To millions of diehard fans around the world, it's Springsteen's marathon, party-like performances that have elevated him to hero status. Bruce's legendary concerts (in the largest arenas) sell-out within hours of their announced sale. For those even lucky enough to get a ticket, there was nothing that could fill the aching void in between Bruce's long-awaited tours…until now….
The Bruce In The USA show was born on the Las Vegas Strip in the winter of 2004, with its debut at Planet Hollywood Resort and Casino, in the majestic "V Theatre". The show assaulted the senses in a fun-filled and exciting party atmosphere on the Vegas Strip, while suspending disbelief for even the toughest skeptics. They've been met with critical acclaim, from the Stone Pony, large theaters, and Performance Art Centers across the country, as well as corporate events spanning across the globe for over a decade. Sell out crowds are on their feet from the first song to the last.
Titled, The World's Greatest Tribute to Bruce Springsteen & The E Street Band. by AXS TV's, THE WORLD'S GREATEST TRIBUTE BANDS, Hosted by Katie Daryl. Performing a 90 Minute Live Concert on The Sunset Strip, LA.
. 


the diamond project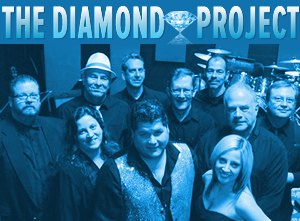 The Diamond Project, the premiere Neil Diamond tribute band will take you on a musical journey through five decades of songs from one of America's most treasured entertainers, Neil Diamond. The Diamond Project will wow you with their live renditions of everything from Cracklin' Rosie to Sweet Caroline, from I'm a Believer to I Am I Said — and you'll want to be singing right along with them! Performed in the high energy, danceable grooves reminiscent of Neil's top grossing 2008 World tour, The Diamond Project, with their live brass section, has an exciting stage show sure to please even Neil himself.
. 


walt sanders elvis tribute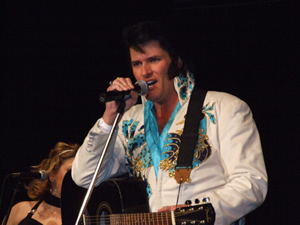 When:
Mon, Sept 4 @ 4:30pm
Website:
onenightwithyou.net
With over 30 years in the entertainment industry Walt Sanders delivers. The Look, The Voice, the complete package.. Accompanied by the best musicians in the industry Walt sets out to change the meaning of the phrase, TRIBUTE ARTIST.

This is not an impersonation, this is a genuine TRIBUTE, one Elvis himself would be proud of. If you're an Elvis fan but not a fan of impersonators, come experience the difference.

best oktoberfest microbrew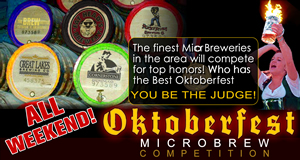 The Labor Day Oktoberfest "Best Oktoberfest Microbrew" competition will be held Fri-Mon Sept. 1st-Sept. 4th, 2017 at the Cuyahoga County Fairgrounds. The Bier Garten will be cooking with the sounds of E5C4Pe, Hollywood Nights, Faction, The Spazmatics, Ted Vigil, Bruce in the USA and others. Your votes will determine the People's Choice as the Best Oktoberfest Microbrew, and there will be a special judges session Friday night with awards handed out in several categories. Click here to find out more about the contest and our competing breweries.