The Labor Day Oktoberfest is excited to announce that it will be holding an international dance exhibition featuring dance companies from the Cleveland area and beyond. You'll see French Cancan dancers, Irish Step Dancers, Russian Dancers, Chinese Dragon Dancers, Bavarian Slap Dancers, and many more–all in full ethnic costume! Below is an partial list of the dance companies who will be performing. Check back often or
subscribe to our newsletter
to receive updates. To view the schedule for the Hacker-Pschorr International Dance Tent,
click here
.
schnickelfritz
Schnickelfritz, known as the "de facto" late night house band at Hofbrauhaus Cleveland has been performing at the venue since they opened their doors in 2014.

Guests can expect to hear a wide variety of music from both traditional and modern German beer drinking polkas as well as waltzes to rock and roll sing along favorites from the 1950's to present day.

Seasoned, professional musicians, along with acclaimed female vocalist, Christine Hibbs, Schnickelfritz offers much versatility to accommodate your special event.

Typically performing as a 6 piece band, Schnickelfritz guarantees a fun-filled, and spectacular event, guests have referred to as liThe Schnickelfritz Experience!"

Schnickelfritz are:
Don Wojtila – Accordion, Keyboard, Trumpet and Vocals
Christine Hibbs – Vocalist
Al Bambic – Drums
Eddie Rodick III – Guitar, Vocals
Phil Srnick – Bass, Vocals
Ralph Delligatti – Bass
Geoffrey Wittine – Trumpet
brian papesh band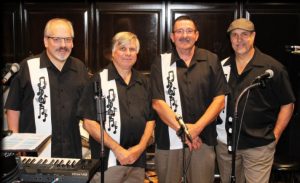 st. nicholas russian dancers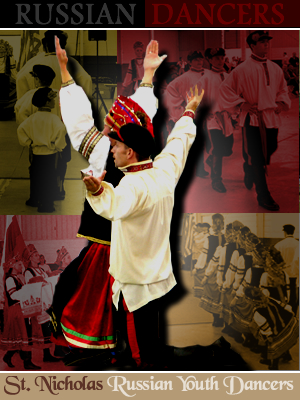 Oktoberfest is excited to announce that the St. Nicholas Russian Youth Dancers will again be returning to perform at this year's Oktoberfest. Dressed in full costume, a procession of dancers and flagbearers enters the hall, some holding forth offeratory loaves of bread. Once onstage, they perform original and variation folk dances from Russian, Ukranian, Gypsy, Gregorian and Carpathian cultures. Their repertoire includes ballroom dances from the tsarist era, peasant folk dances and dances born amidst the Russian population in the U.S.

Carrying on the long standing tradition of folk dancing in St. Nicholas Orthodox church, the youth dancers were organized in 1985. The troupe consists of 35 children, teens and young adults who perform at international, parochial and civic events.

A dance teacher for many years in the Akron and Pittsburgh areas, Director Rosemary Pyrch Simpson organized and has directed the ensemble since 1985.


burke school of irish dance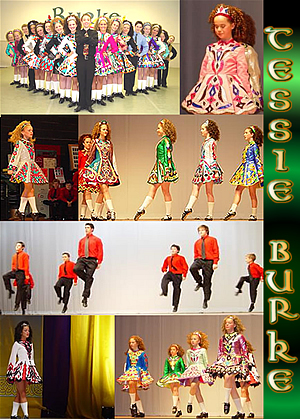 Web: burkeirishdance.com
For 50 years, Cleveland native Tessie Burke has dedicated her life to teaching Irish dance. Her years as a teacher have been rewarding for many reasons, not the least of which has been overseeing the emergence of her first world champion, Garrett Coleman. Garrett will be dancing toe to toe with acclaimed local talents, Katherine Stull and Torrie Duns (also of the Burke School), as well as with younger brother Kieran, who placed 7th in the "Worlds" held in Belfast.


jenny may school of highland dance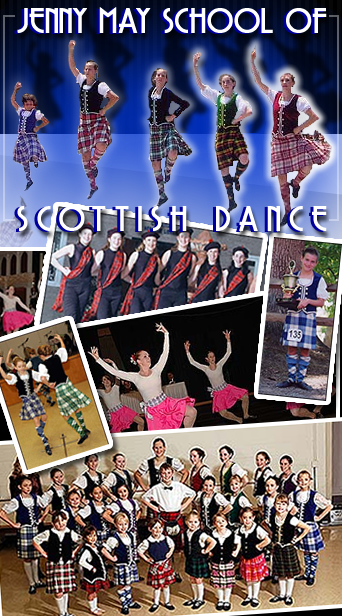 Website: jennymaydance.com

Based in Mayfield Heights, Ohio, The Jenny May School of Highland Dance is comprised of approximately 30 dancers ranging in age from 4 to 20. The dancers compete and perform in the U.S. and Canada year-round.
Students of the Jenny May School of Highland Dance are the official dancers of the Scottish Heritage Association of Northeast Ohio. The dancers also perform regularly with Cleveland Kiltie Band, North Coast Pipe Band, and Red Hackle Pipes and Drums as well as at shows at the Renaissance Hotel in Cleveland, festivals and weddings. The Jenny May School of Highland Dance is also part of the touring show "Touch of Tartan" which promotes the music, dance and culture of Scotland.
The school was recently recognized by the Northeastern Ohio Tartan Day Committee and Cleveland City Council for its work in preserving Scottish heritage in Northeast Ohio.

piast polish folk dance group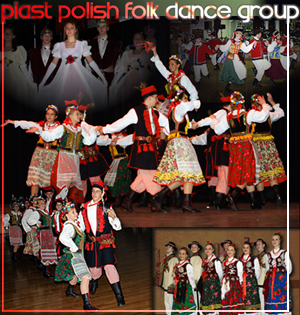 The "PIAST" Dance Ensemble was organized by Alliance of Poles current President John Borkowski in 1992.
The name "PIAST" is the family name of the first dynasty of Polish kings who ruled Poland from 960 to 1370 and who unified and developed the country into a powerful European state.
The "PIAST" Ensemble has different authentic costumes for each dance, most of which are imported directly from Poland and tailored especially for "PIAST".
The present group has been together for two years and features dancers ages of 13-18 who carry on the legacy of Poland through Polish song and dance. The choreographers of the "PIAST" Dance Ensemble are Agnieszka Kotlarsic and Malgorzata Kacka. Co-ordinators of the group are John and Ligia Borkowski and Ewa Trzeciak.
One of the dances performed by "PIAST" is called "Krakowiak"—a regional dance native to Kraków, Poland. The Krakowiak is a couples group dance, led by the first couple — in olden times, often the bride and groom. Costumes are original and traditional. Included in the dance Krakowiak is the Kraków Lajkonik—one of the oldest Kraków folk dances, dating as far back as the 13th century.
The Alliance of Poles "PIAST" Ensemble will also perform a regional dance from Green Kurpie in north central Poland. Head pieces with colorful ribbons identify women from the Kurpie region of Poland.
Based on the traditions of the Beskidy and Zywiec regions, the "PIAST" Ensemble will also perform mountaineers' dances. The mountaineers—gorale—typically sing in groups, and their costumes are marked by distinctive shoes called "kierpce". Mountaineers' dances are divided into two segments: single dances ("kolomajki") and group dances ("hajduk"). The performance is centered around the mountaineer, who is characterized as hard, infatuated with his land and impulsive.
The Alliance of Poles "PIAST" Ensemble has performed by request for former Cleveland Mayors Michael R. White and Jane Campbell, the organizers of the Annual Lorain International Festival, and most recently, the Annual International Services Center Festival and Ohio State Fair in Columbus, Ohio. Thanks to their extensive repertoire, skill, and colorful authentic costumes, they are often called to perform throughout the Polish-American Community.

MORAVA FOLKLORE SERBIAN DANCERS
Web: stsavachurch.org

Morava Folklore Group includes a young generation of dancers ranging in ages 5 years and older. Our goal is to preserve Serbian culture and tradition through our folk dance and costume. Our group performs in festivals across North America and continues to be supported by the Serbian community.