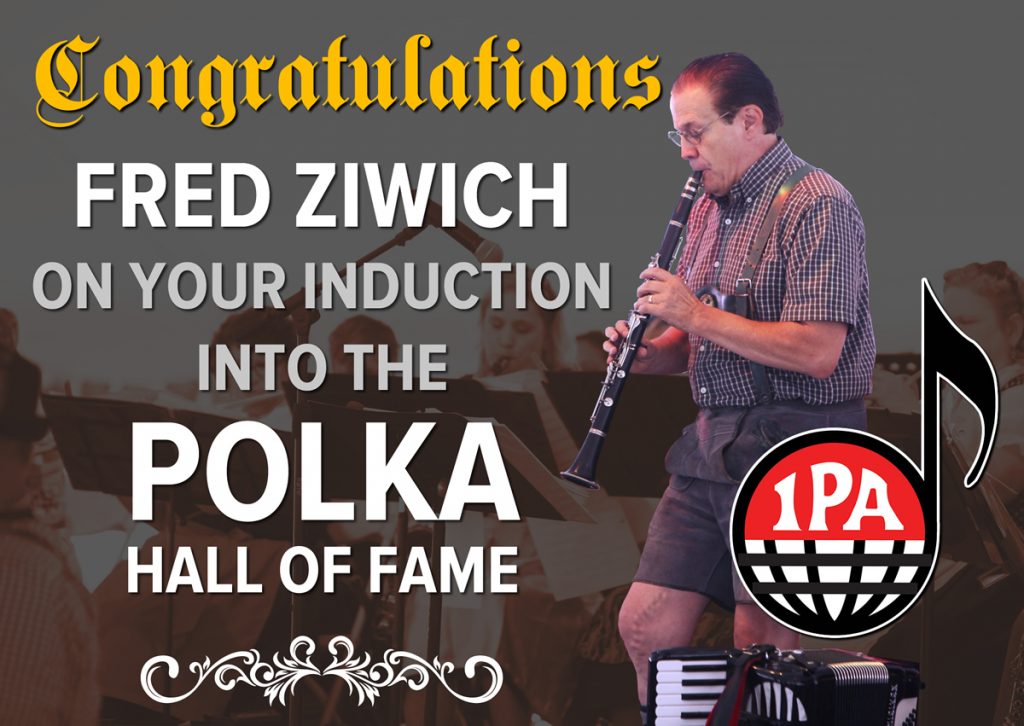 alex deleon oktobefest family band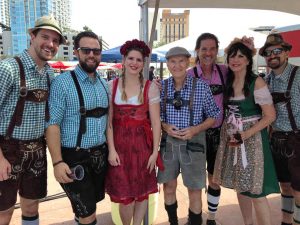 Website: deleonoktoberfestband.com
Spanning 3 generations of accordion players, the Alex DeLeon Family Oktoberfest band offers an authentic Oktoberfest experience like none other. Creating the atmosphere of a traditional "oom-pah" style Polka band with the energy of a live festival band, the Alex DeLeon Band can sing and play all of the classic Bavarian heritage music, as well as more contemporary tunes from today's Oktoberfest.
The band has provided live entertainment for many of Florida's most popular Oktoberfests:
Tampa Oktoberfest
Oldsmar Oktoberfest
Crystal River Oktoberfest
Indian Rocks Oktoberfest
Loews Don Cesar Oktoberfest
Vinoy Renaissance Oktoberfest
Tierra Verde Oktoberfest
Other German-themed performance highlights include:
Tampa International Airport Lufthansa
Hofbräuhaus St. Petersburg
Walt Disney World Resort

the klaberheads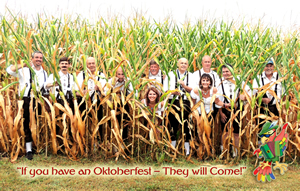 Website: klaberheads.com
Whether it's toe-tapping polkas for an Oktoberfest, Big Band Swing, or a Caribbean Party atmosphere, The Klaberheads (aka the Franz Klaber Orchestra or FKO) are one of the premier Oktoberfest big bands in the country.
The Klaberheads are known throughout the midwest as a consistent crowd pleaser. It's a reputation that Erika Klaber's grandfather, Franz, a German immigrant, began building when he founded the orchestra in 1930. And, it's one that's earned The Klaberheads invitations to perform at Epcot Center, Munich's popular Hofbrauhaus in Newport, Kentucky, and myriad other venues. They especially enjoy playing yearly at the major Oktoberfests in the midwest, including Cincinnati, Columbus, and Minster, and now, Cleveland! The high demand for The Klaberheads can be traced to their top musicianship and their ability to achieve a high-energy connection with their audiences.
The FKO Big Band performs at all types of venues… from conventions, to summer concert series, wedding receptions, parties, and dances. They play tunes from a wide variety of musical genres and appeal to listeners of all ages.

deutscher musik verein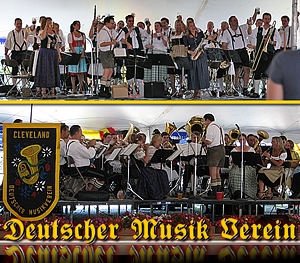 Oktoberfest is excited to present Deutscher Musik Verein (or auf englisch, the German Music Society) of Cleveland, Ohio, USA.
Deutscher Musik Verein is a 25-piece German brass band, under the direction of award-winning musician and band leader Fred Ziwich. Beyond orgainzing a wonderful band, Deutscher Musik Verein has done exceptional work as an organization–its mission being to preserve and celebrate German musical heritage and culture.

chardon polka band
Website:
chardonpolkaband.com
What happens when teenage accordion players aren't allowed in marching band? They start a polka band. That's the story of teens Dan O'brien, Dan Sutts, Paul Coates, Mike Lewis, Cody Garret, and Jake Kouwe, who nine years ago launched "The Chardon High School Polka Band." Long hair, torn jeans, chuck taylors, and a blue mohawk may not be what you'd expect from your average polka band, but there was nothing average about these outcasts from Chardon. With their relentless energy, musical skill and off-the-wall sense of humor, they were destined to reinvigorate the genre.

Starting humbly, they at first played solely for peers and local nursing home residents. It didn't take long though for the outcasts to become the in thing, as they were soon playing notable venues and events across northeast Ohio. While there's been a lot of change in the nine years since their inception, the band's chief goal remains constant—rocking your socks off with polka music!

From their humble beginnings as high schoolers going against the grain, playing polkas instead of punk, the Chardon Polka Band has evolved into one of Northeast Ohio's most beloved and recognizable acts. And as they continue to redefine and breathe new life into the genre, their popularity just keeps growing. No longer just a local act, they can now be found playing gigs throughout the midwest and up and down the east coast. What's more, they are now the stars of a new reality series titled, The Polka Kings, which premiered April 11, 2015 on REELZ TV. Click here for more information on the show!


fred ziwich & the intl. sound machine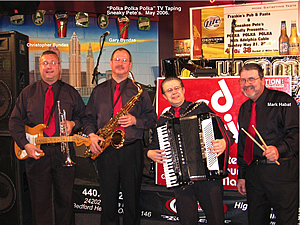 Nominated for a Grammy in 2007, Fred Ziwich of North Olmstead, Ohio, is one of the seminal musicians in the world of polka. If he were said to have an emphasis, it would likely be the Slovenian style.
Well grounded musically, Fred has earned a Bachelor of Music Education (BME) degree from Indiana University. His own award-winning band–the International Sound Machine–has produced numerous recordings since its inception in 1977.
The National Cleveland-Style Polka Hall of Fame has honored Ziwich on multiple occassions with Musician of the Year, Button Box Musician of the Year, and Recording of the Year honors.
In addition to receiving numerous awards, Fred has worked as a studio musician and has shared the stage with such well-known musicians as Hank Haller, Don Lipovac, and Adam Barthalt.

donauschwäbische blaskapelle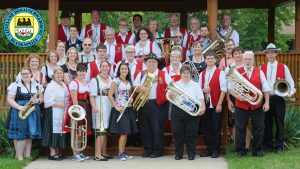 Website: donauschwabencleveland.com
In 1958, the Cleveland Society of Danube Swabians' Brass Band & Posaunenchor was founded by Peter Glatt and Reverend Horst Hoyer. Songs performed consisted primarily of waltzes, polkas, and marches.
The band often played at the Banater Club, Sachsenheim Club, and Gottscheer Club, and after six years, the band had grown to forty-four members. At that time, Glatt entrusted the band to Edmund Siefert and Hans Franz.
In 1967, the Cleveland DSB was invited to perform at the Bundesmusikfest in Sindelfingen, Germany, taking first place honors for an unforgettable performance of Sousa's "Washington Post." 156 brass bands were in attendance, and the DSB performed a total of forty-seven concerts in just sixteen days.
Richard Reuding and Hans Noel subsequently took over, as the DSB toured Canada and later performed in Los Angeles. The band continued onward and upward with Peter Weber. Then, under the direction of Ralph Rehner and Michael Rehner, the band booked a luxurious cruise ship tour of the Caribbean Sea, including performances in the Dominican Republic, San Juan, and Saint Croix.
Continued success followed under the direction of Robert Kozy, Jack Hack, Michael Sifferman, Ed Seifert, Paul Psota, Matt Niessen, and Michele Esper. Most recently, Roger Radke and John McClellan have organized performances in Detroit, Sandusky, Sharon, and Windsor, as well as local venues such as the Akron Zoo, All Pro Freight Stadium, Altenheim & Shurmer Place, Amherst German Fest, Canal Park, Cleveland Labor Day Oktoberfest, Cleveland Maennerchor, Cleveland World Festival, German Central Oktoberfest, German Cultural Garden, Great Lakes Brewing Company, Heimatland Oktoberfest, Hofbräuhaus Cleveland, John Carroll University, Lenau Park Sommer Oktoberfest, Olmsted Falls Heritage Days Festival, Parker Hannifin, and Sandusky Oktoberfest.
As the Cleveland DSB enters into its 58th year, under the direction of Julie Williams, the traditions of Danube Swabian brass bands continue as the DSB performs long standing waltzes, polkas, and marches. Special thanks to all who have supported the Cleveland DSB, past and present!

gottscheer blaskapelle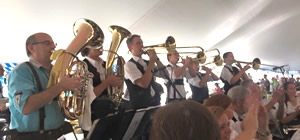 The Gottscheer Blaskapelle was founded in 1969 by Edmund Seifert and began with 5 musicians, who immediately started building a repertoire of Austrian-style brass band music. With the support of parents, relatives and friends, the Blaskapelle thrived and was comprised of over 30 musicians by the early 1970s. Mr. Seifert served as the group's president and director for approximately 40 years. Al Widmer, who has been with the band since its early days, is its current musical director.

Proudly, the Blaskapelle has always been a multi-generational group. Its youngest musicians, often a mere 10 years of age, play and learn from its most seasoned players, who can be 80 or more. A few original members still rehearse and perform with the Blaskapelle and encourage newer members to learn, play and appreciate the band's rich musical heritage.

The Gottscheer Blaskapelle's purpose is to preserve, teach, and promote its rich musical heritage. It does so through rehearsals and performances of primarily Austrian and German brass band music. The Gottscheer Blaskapelle regularly shares this rich heritage by performing at numerous German, ethnic and community events and festivals throughout the Cleveland area, as well as in New York City, Milwaukee, Kitchener and Toronto, Canada.

The Blaskapelle has also had the pleasure of touring through Germany and Austria. While on tour in Graz, Austria, it was featured playing 'Heimatland Gottschee' on Austrian Television. This piece was composed specifically for the band by composer/arranger Herbert Krebs.

The Gottscheer Blaskapelle is affiliated with the Erster Österreichischer Unterstützungs Verein, also know as The Gottscheer Club, which is located in Novelty Ohio.

The band is always happy to welcome new members. Please feel free to contact us through our Facebook page: facebook.com/GottscheerBlaskapelle
brian papesh band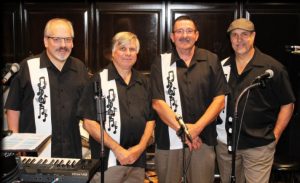 Website: brianpapeshband.com
The Brian Papesh band has performed at many private parties, weddings, dances, and community events throughout greater Cleveland and surrounding areas since the 80's. This seasoned group of professional musicians play a great mix of party music that people love to sing along and dance to. The band can easily switch from playing authentic sounding Rock n Roll, Country, Motown to dynamic sounding Polkas as well as other genres.