Bavarian Shopping Village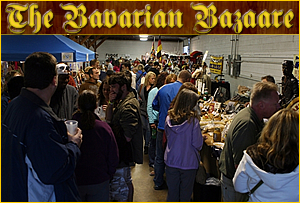 Oktoberfest prides itself on seeing to it that only the finest and most authentic merchandise be available in the Bavarian Shopping Village. There you will find everything from fine German clothing to exquisite Bavarian cuckoo clocks and home furnishings.

Documents for merchants:
what makes the cuckoo coo?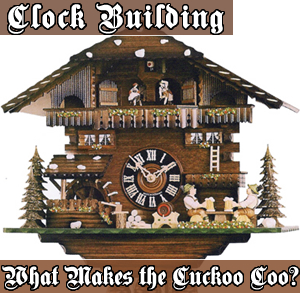 If you've ever said, "I don't need to know how the watch works, I just need to tell time," you might want to reconsider. The German people have a long tradition of building some of the best clocks in the world, and this year Oktoberfest is fortunate to have on hand an expert clock builder from Suburban Clocks. Visit his shop in the Bavarian Bazaare and watch as cuckoo clocks are made by hand.
international dance exhibition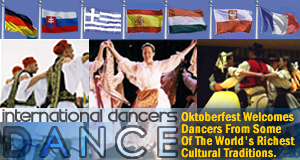 With over ten different dance troupes, representing countries from all over the world, the International Dance Exhibition promises to be a multicultural extravaganza. Oktoberfest will be welcoming German dancers, Polish dancers, Hungariain, Slovakian, French, Greek, and Irish dancers, Spanish dancers…. The list goes on, and they will all be in authentic traditional garb. To find out more about the various dance companies that will be performing, visit our
dance page
.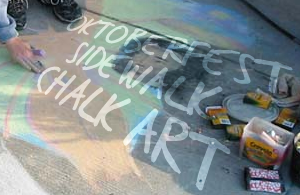 Perhaps that's what's so appealing about sidewalk chalk art: all it takes is a good rain and your masterpiece is washed away. Regardless, artists from the Cleveland Institute of Art will spend the weekend toiling over their colored chalk drawings. Much like the sand sculptures of world champion Carl Jara, the ephemeral nature of these works reminds us to appreciate the fleeting nature of things.
alphornist laura nelson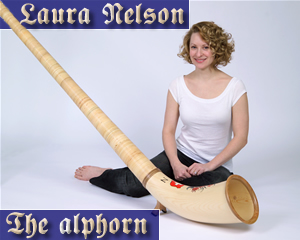 Joining the marching band was pretty much out of the question when Laura Nelson made the fateful decision to study alphorn–and are we lucky she did! More than just a prop in Ricolah commercials, the alphorn is a beautiful instrument with a rich and fascinating cultural history.

A graduate of Baldwin-Wallace College Conservatory of Music, Laura Nelson studied Horn with AL Schmitter. She also studied Alphorn at the Schweizeralphornschule in Switzerland. Her teachers have included Fritz Frautschi and William Hopson. Constructed of spruce wrapped with rattan, the alphorn is 11′ 7" in length–its bell painted with alpine flowers and the Swiss Cross. Prepare to be blown away!