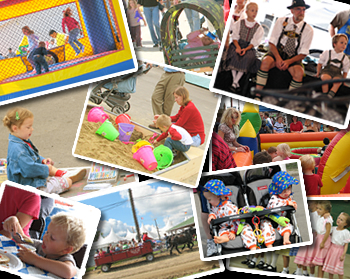 frisch marionette company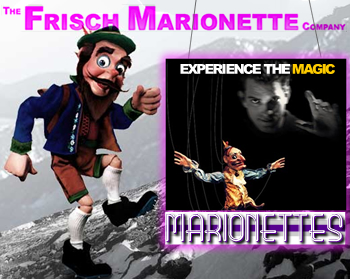 Website: frischmarionettes.com
When:
Saturday: 2:30PM, 5PM
Sunday: 2:30PM, 4:45PM
To call a production by The Frisch Marionette Company a puppet show would be like calling the Indy 500 "some cars driving." Not too many puppeteers have found themselves featured on Showtime and in People magazine. Frisch has been featured in both. In terms of staging, lighting, artistry, and originality, Frisch transcends the usual, and ventures into the extraordinary, mesmerizing children and adults alike with their productions. Doubters need only visit the Testimonials section of the Frisch website, where words and phrases like, "enthralling", "…best school performance I have seen in my 21 years of teaching," "Wonderful! Wonderful! Wonderful!," and "The children were spellbound" are the norm.
This type of entertainment is rare. This quality of entertainment is even rarer.
IN THEIR OWN WORDS
The Frisch Marionette Company began as all good things do, with a thought, a dream and a committed passion to making that dream real. We could say that the beginning of the Frisch Marionettte Company goes all the way back to a childhood puppet show whose impression never ended. That would be true, but it was much later, after many years meandering through the arts that Kevin Frisch rediscovered the beauty, the challenge and satisfaction of puppetry.
By 1986 Kevin had moved to New York City and joined Nicolas Coppola and The Puppetworks of Brooklyn. Working with the many talented puppeteers at the Puppetworks, Kevin developed his own art, craft and skills as a puppeteer and artist. The next nine years were spent touring the New York Metropolitan area as well as performing in The Puppetworks permanent theatres in Brooklyn and Macy's Herald Square.
In 1995 Kevin moved back to Cincinnati to begin what is today The Frisch Marionette Company. Working with a talented team of puppeteers and artists, Kevin has established The Frisch Marionettes as an exceptional entertainment and educational experience for children and adults alike.
Working primarily with marionettes, The Frisch Marionette Company performs in the traditional styles of 19th Century European Puppetry. Drawing inspiration from the great European troupes such as the Salzburg Marionette Theatre, we endeavor to bring one of the great old world arts to young, contemporary imaginations.
Every aspect of a Frisch Marionette production is designed, handcrafted, created and recorded in our own workshops. Each and every puppet is hand-carved, every costume is sewn and custom tailored for each character. We take great pride in our craft, but we're even more proud of the excited, twinkling eyes of wonder that surround us at the end of each performance.
otto the wiener dog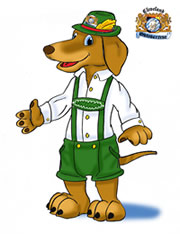 inflatables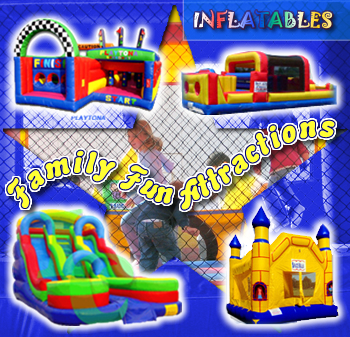 wiener dog races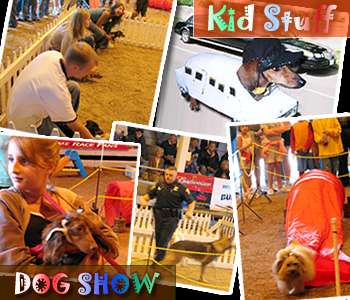 The kids will love the wiener dog races which include a "Best Dressed Dog" competition. If you want, you can dress the family wiener dog in costume and enter the contest. Your pet may never forgive you, but the pictures will be priceless!