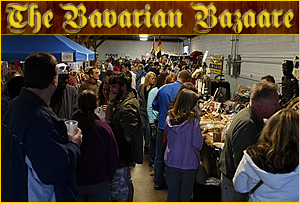 Oktoberfest prides itself on seeing to it that only the finest and most authentic merchandise be available in the Bavarian Shopping Village. There you will find everything from fine German clothing to exquisite Bavarian cuckoo clocks and home furnishings.
Merchants Appearing Both Weekends
Atlas & Aether
Bakin It Low Carb
Blastmaster
BROM
CBD American Shaman
Chocolate Moonshine Co.
CLE Tie Dye
Cleveland Metroparks Zoo
Color Street
Cowboy Choice
Creative Embroidery by Design
Dean's Candles and More
DeModa Ducci
Floyd Art
German Import Haus
Humble Bee
I love CLE
Jtoth Art
Lipsence from Creative
Beauty by Michele
Juanita Arline LLC
M.B. Home and Body Décor
MercyWerks Studio
Paparazzi
Peppers 4 Fun, LLC
Rockin Poppin Popcorn, LLC
Scented Dreams Candle Company
Scentsy
Spill Proof Liquid
The Home Pantry, LLC
Toms Sports
Crystals &More
Triple Play Vintage
Victoria's Small Batch Bread & Bakery
Merchants Appearing Labor Day Weekend Only
Black River Crystal
Novelty Trade Inc
Rocket E3
Sapore Soap
Shen Yun
Tales Unlimited
Merchants Appearing Sept 8-9, 2023 Only:
A-Typica Coffee Company
Buttery Bee Bakery
Cleveland School of Cannabis
Gamers Lair
Honey Call Anthony
Mom's Garden
Motherland Jewelry and Gifts, LLC
Something Fun Studios
Featured Merchants
German Import Haus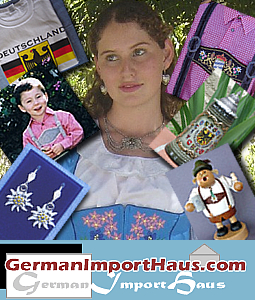 Coming in all the way from California, we're thrilled that The German Import Haus agreed to be part of the Bavarian Bazaare at this year's Oktoberfest. From T-Shirts to beer steins, earings to lederhosen, they carry all your favorite German merchandise. Visit them on the web at:
Nothing Bundt Cakes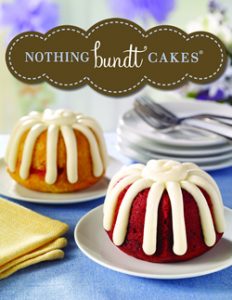 To find the perfect recipe, you first need the perfect ingredients. And that's what our founders Dena Tripp and Debbie Shwetz were for each other. In 1997, they joined forces, or better yet kitchens, to help make cakes to entertain their friends and family. The cakes they made were delicious, unlike anything anyone had tasted. As a result, their friends and family asked them to entertain more and more.
They quickly realized this side project of theirs could be something more. There was a gap in the world for delicious cakes, readily available, that didn't compromise on their ingredients. Real eggs, butter and cream cheese; nothing was too good to achieve perfection. And perfection are those decadent, slowly melting bites, we all know and love.
Flash forward and the Nothing Bundt Cakes brand has grown nationwide. Built on Dena and Debbie's vision, each bakery still has the warmth and nostalgia of its home-kitchen roots, but we also take a modern approach for the world today. So whether you're enjoying a bundt cake or a bundtini one thing is certain – perfection is all we offer.
Humble Bee Vineyards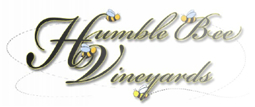 Humble Bee Vineyards is a Gold Medal winning small batch winery located in Northeastern Ohio with the main focus of producing Honey Wines. Our mission is to produce a wide variety of Honey Wine using exceptional ingredients to create different flavors of Honey Wines for our customers to experience. Thanks to the abundant farming industry within the state of Ohio, Humble Bee Vineyards currently purchases 90% of our fruit and 100% of our honey from local suppliers.
Our Goal is to provide our customers with premium flagship brand of Honey Wine while also providing seasonal flavored wines.
I Love Cleveland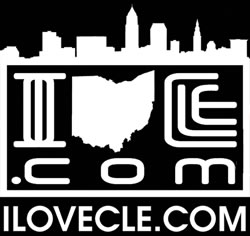 In January of 2009 Michael Duhr was approached by Nick Luedy (owner of clevelandclothingco.net). Nick had seen some Graphic Design and Photoshop art on Michael's Facebook page and asked him to design a new shirt. After many failed and underwhelming ideas, one really good idea shot into Michael's brain. The idea was to graphically spell out Cleveland in the shape of Ohio. So he spent many hours making the design and tweaking it from the original rough shape of Ohio to the crisp outline used on his shirts today. He knew once the final draft was done that it would be a big seller, and was nervous he'd sell the design and see it everywhere and think he should have worked out a better deal. So he kept the design and bought ilovecle.com. Since taking the leap and going into business for himself, Michael has learned a lot and expanded his inventory to include the many designs that are currently available on ilovecle.com today.