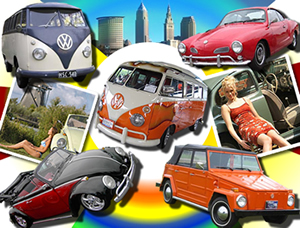 REGISTER:

To register, you need only be a registered member of the LEAKOIL forum.

LEAKOIL
(Lake Erie Area Kombi Owners Involvement League), in conjunction with the Cleveland Oktoberfest, invites all LEAKOIL forum members who own air-cooled VW bay, split-window and vanagons to show off their wheels at the Cleveland Oktoberfest. Camping is free, though all who intend to camp MUST first register as members of LEAKOIL's forum, as the forum registration list will effectively be the guest list for Volkswagen campers at the Cleveland Oktoberfest. New Member forum registration can be found at
this link
. Those arriving in air-cooled VWs should enter the grounds via Eastland Road where they will be directed to the VW entrance (
Gate 1
) and will gain
FREE ADMISSION
to the Oktoberfest! If for any reason, you are not on LEAKOIL's list, you will not be admitted to camp at the event. This policy is non-negotiable and will be enforced by Oktoberfest staff.
The Volkswagen Campout will again be located between Gates 1 & 2, with VW buses lined up against the fence adjacent the restrooms. Firewood will be provided for bonfires Friday-Sunday nights and folks and their Volks are welcome to camp Fri-Sun nights.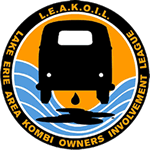 LEAKOIL will also be putting on a presentation in our Educational Building on Sunday from 5pm-6pm on Sunday, September 2nd.

Warning & Disclaimer: Please note that neither LEAKOIL nor The Labor Day Oktoberfest are liable for any damage, injury, or loss of equipment, and that failure to abide by the camping rules may result in immediate expulsion from the 2018 Oktoberfest, and if warranted, a ban from participation in the campout at future Oktoberfests.