E5C4P3 the journey tribute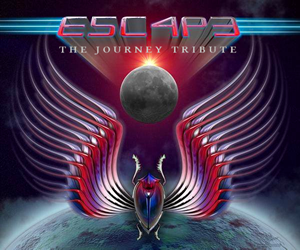 When:
Fri, Aug 31 @ 9:00pm
Website:
journeytribute.com
E5C4P3 was formed in June of 1993. From that year through 1999 E5C4P3 traveled nationwide and paid tribute to one of rock history's most beloved bands performing for tens of thousands of fans. E5C4P3 is still known today as the original and best Journey tribute band to ever exist. In 1999 E5C4P3 went on hiatus and the world was suddenly filled with multiple Journey tributes trying to fill the void that E5C4P3 left behind. In 2008, E5C4P3 was reformed to recreate the magic of a Journey concert like no one else can. The band covers the music with a note-for-note accuracy that is second to none and performs each show with the high-energy excitement of a real Journey concert as well as visually recreating the essence of early 80's Journey! Focusing on the 'Steve Perry era', E5C4P3 covers all the hits from 'Lights' and 'Wheel In The Sky' to 'Separate Ways' and 'Be Good To Yourself' including occasional surprises for all the die-hard Journey fans.
For all of the countless fans that have never stopped believing, we're back!!! And we welcome you "into the presence of Journey" with E5C4P3 – THE Journey Tribute!!!
Escape is:
JASON KELTY – VOCALS
STEVE RAZ – GUITAR
TROY SANDS – KEYBOARDS
PAUL SOOS – BASS
MICHAEL SCOTT NELSON – DRUMS
Faction Cleveland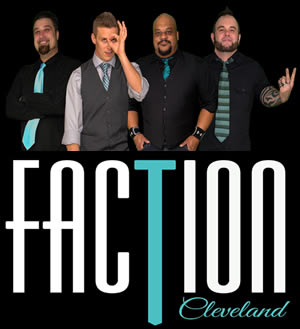 When:
Sat, Sept 1 @ 4:30pm
Website:
factioncleveland.com
…With over 200 songs in their rotation, Faction provides the versatility necessary to unite, satisfy, and involve everyone regardless of the demographics. Editor's choice for Best Local Cover Band by Cleveland Magazine, Winner of Fox 8 Hotlist, and also chosen from countless cover bands to play Roverfest by WMMS. Top 40 dance music from every genre blended together in crazy mash ups and medleys. Faction's unique delivery of everyone's favorite hits and their one of a kind interactive stage show is why all ages enjoy Faction. From local fairs, to intermissions at The Q, to Cleveland Browns tailgate events, to Twilight at the Zoo…Faction is ever evolving; new songs every week, VJ projector videos, professional light show, social media contests and give aways… more then just a top 40 cover band…Faction is a musically inspired party movement.
the spazmatics
When: Sat, Sept 1 @ 9:00pm
Website: spazmatics.org
In the Oktoberfest Bier Garten, the beer and food are German as ever, but the music… well, let's just say we could also call it a Rock Garden.
In terms of celebrating German heritage, to their credit, all the members of the Spazmatics drive VW bugs – or at the least they look like renegades from the Geek Squad.
Don't be fooled, however, these nerds can play, and regularly pack houses like Winking Lizard, Vosh, Scoundrels, and The Hard Rock Cafe. It may have been a while since you've heard the likes of The Buggles, Dead or Alive, Frankie Goes to Hollywood, or the wistful crooning of Howard Jones. Surely, someone always is to blame, but it's not the Spazmatics! They'll have you rockin' to The Clash, The Cars, and The Cure, so put on your best sweater vest, pocket protector and clip on tie, and come out and join the fun!
Bruce in the USA: Tribute to Bruce
Springsteen & the E Street Band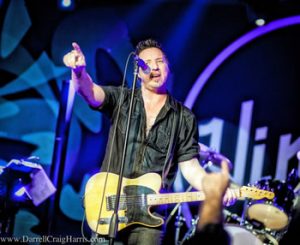 the diamond project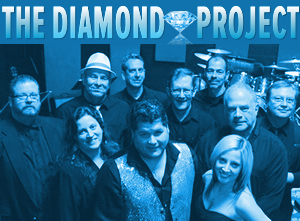 The Diamond Project, the premiere Neil Diamond tribute band will take you on a musical journey through five decades of songs from one of America's most treasured entertainers, Neil Diamond. The Diamond Project will wow you with their live renditions of everything from Cracklin' Rosie to Sweet Caroline, from I'm a Believer to I Am I Said — and you'll want to be singing right along with them! Performed in the high energy, danceable grooves reminiscent of Neil's top grossing 2008 World tour, The Diamond Project, with their live brass section, has an exciting stage show sure to please even Neil himself.
walt sanders elvis tribute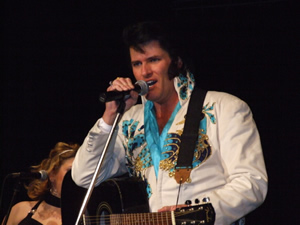 When:
Sun, Sept 2 @ 1:30pm
Website:
onenightwithyou.net
With over 30 years in the entertainment industry Walt Sanders delivers. The Look, The Voice, the complete package.. Accompanied by the best musicians in the industry Walt sets out to change the meaning of the phrase, TRIBUTE ARTIST.
This is not an impersonation, this is a genuine TRIBUTE, one Elvis himself would be proud of. If you're an Elvis fan but not a fan of impersonators, come experience the difference.
hard days night beatles tribute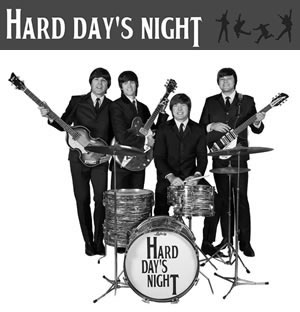 When: Mon, Sept 3 @ 4:30pm
Website: harddaysnight.net
Since 1996, Hard Day's Night has been entertaining Beatles fans across the country. Hailing from the rock 'n roll city of Cleveland, Ohio, Hard Day's Night is rated among the top national Beatles tribute groups performing today. The band focuses on performing songs exactly as the Beatles themselves did; four musicians onstage in character as John, Paul, George, and Ringo; wearing perfect stitch-for-stitch replications of the suits made famous by the Beatles; with authentic Vox, Hofner, Gretsch, Rickenbacker, and Ludwig instruments; playing the world-famous songs note-for-note.
Through its musical talent and dedication to authenticity the group is one of the few touring Beatles tribute bands to be invited to perform at the world-famous Cavern Club in Liverpool, England during International Beatles Week. This trip across the pond also included a special appearance with Pete Best, the Beatles' first drummer, at the Casbah Club.
Hard Day's Night has had the pleasure of performing for thousands of Beatles fans in England and the United States, including such national clients as Continental Airlines, Hard Rock Cafe, Hilton Hotels, Volkswagen of America, and the American Heart Association. Television clips featuring the band have appeared on FOX, PBS and CBS, and the group has appeared with such noted British Invasion performers as Peter Noone and Herman's Hermits and Billy J. Kramer, as well as Tim Piper, nationally known John Lennon impersonator.
Hard Day's Night is privileged to recreate and perform the magical music of the Beatles for fans young and old and thrilled to introduce a whole new generation of Beatles fans to the excitement of a Beatles concert! They are dedicated to keeping Beatlemania alive in one of the most authentic, all-live stage tributes seen today! Hard Day's Night is proud to carry on the legacy of the number one rock 'n roll group of all time – the Beatles!
hotel california
When: Sun, Sept 2 @ 9:00pm
Website: hotelcalifornia.ca
The Original Tribute to THE EAGLES Hotel California prides itself on creating the illusion that you are listening to the actual Eagles. They draw crowds of all ages with different musical interests: New Country, Classic Rock and dance, featuring hits such as Life In The Fast Lane, Peaceful Easy Feeling, Take It Easy, Desperado, Get Over It, and many more. The EAGLES' great harmonies have been enjoyed by audiences at festivals across North America and around the world. Hotel California has shared the stage with the Doobie Brothers, Lynyrd Skynyrd, Styx, REO Speedwagon, Gretchen Wilson and many other International Artists. They've performed in Dubai, Japan, India, Bermuda & all over North America.
best oktoberfest microbrew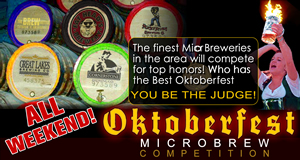 The Labor Day Oktoberfest "Best Oktoberfest Microbrew" competition will be held Fri-Mon Aug. 31st-Sept. 3rd, 2018 at the Cuyahoga County Fairgrounds. The Bier Garten will be cooking with the sounds of E5C4P3, Hotel California, Faction, The Spazmatics, Hard Days Night and others. Your votes will determine the People's Choice as the Best Oktoberfest Microbrew, and there will be a special judges session Friday night with awards handed out in several categories. Click here to find out more about the contest and our competing breweries.