dorfrocker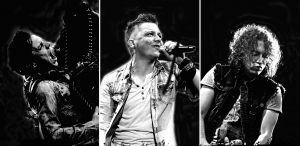 the klaberheads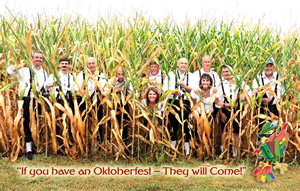 Whether it's toe-tapping polkas for an Oktoberfest, Big Band Swing, or a Caribbean Party atmosphere, The Klaberheads (aka the Franz Klaber Orchestra or FKO) are one of the premier Oktoberfest big bands in the country.
The Klaberheads are known throughout the midwest as a consistent crowd pleaser. It's a reputation that Erika Klaber's grandfather, Franz, a German immigrant, began building when he founded the orchestra in 1930. And, it's one that's earned The Klaberheads invitations to perform at Epcot Center, Munich's popular Hofbrauhaus in Newport, Kentucky, and myriad other venues. They especially enjoy playing yearly at the major Oktoberfests in the midwest, including Cincinnati, Columbus, and Minster, and now, Cleveland! The high demand for The Klaberheads can be traced to their top musicianship and their ability to achieve a high-energy connection with their audiences.
The FKO Big Band performs at all types of venues… from conventions, to summer concert series, wedding receptions, parties, and dances. They play tunes from a wide variety of musical genres and appeal to listeners of all ages.
deutscher musik verein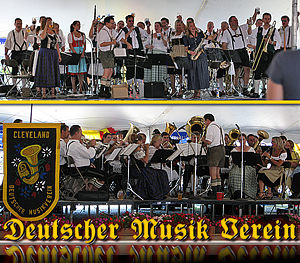 Oktoberfest is excited to present Deutscher Musik Verein (or auf englisch, the German Music Society) of Cleveland, Ohio, USA.
Deutscher Musik Verein is a 25-piece German brass band, under the direction of award-winning musician and band leader Fred Ziwich. Beyond orgainzing a wonderful band, Deutscher Musik Verein has done exceptional work as an organization–its mission being to preserve and celebrate German musical heritage and culture.
chardon polka band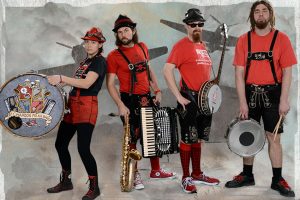 fred ziwich & the intl. sound machine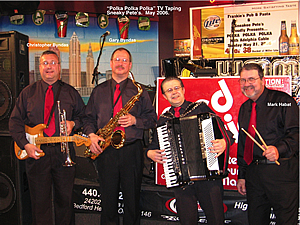 gottscheer blaskapelle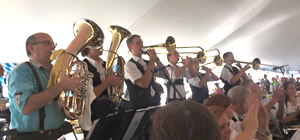 The Gottscheer Blaskapelle was founded in 1969 by Edmund Seifert and began with 5 musicians, who immediately started building a repertoire of Austrian-style brass band music. With the support of parents, relatives and friends, the Blaskapelle thrived and was comprised of over 30 musicians by the early 1970s. Mr. Seifert served as the group's president and director for approximately 40 years. Al Widmer, who has been with the band since its early days, is its current musical director.
Proudly, the Blaskapelle has always been a multi-generational group. Its youngest musicians, often a mere 10 years of age, play and learn from its most seasoned players, who can be 80 or more. A few original members still rehearse and perform with the Blaskapelle and encourage newer members to learn, play and appreciate the band's rich musical heritage.
The Gottscheer Blaskapelle's purpose is to preserve, teach, and promote its rich musical heritage. It does so through rehearsals and performances of primarily Austrian and German brass band music. The Gottscheer Blaskapelle regularly shares this rich heritage by performing at numerous German, ethnic and community events and festivals throughout the Cleveland area, as well as in New York City, Milwaukee, Kitchener and Toronto, Canada.
The Blaskapelle has also had the pleasure of touring through Germany and Austria. While on tour in Graz, Austria, it was featured playing 'Heimatland Gottschee' on Austrian Television. This piece was composed specifically for the band by composer/arranger Herbert Krebs.
The Gottscheer Blaskapelle is affiliated with the Erster Österreichischer Unterstützungs Verein, also know as The Gottscheer Club, which is located in Novelty Ohio.
The band is always happy to welcome new members. Please feel free to contact us through our Facebook page: facebook.com/GottscheerBlaskapelle
brian papesh band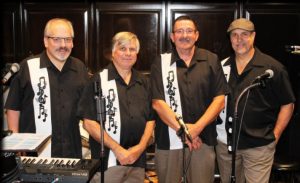 Cleveland Maennerchor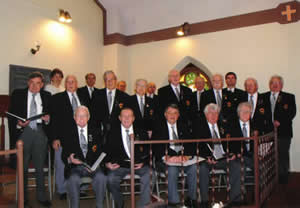 Heights Damenchor