The Labor Day Oktoberfest is excited to announce that it will be holding an international dance exhibition featuring dance companies from the Cleveland area and beyond. You'll see French Can-Can dancers, Irish Step Dancers, Russian Dancers, Bavarian Slap Dancers, and many more–all in full ethnic costume! Below is an partial list of the dance companies who will be performing. Check back often or
subscribe to our newsletter
to receive updates. To view the schedule for the Hacker-Pschorr Fest Tent,
click here
.

schnickelfritz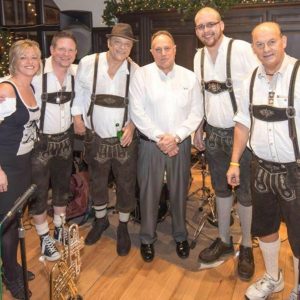 brian papesh band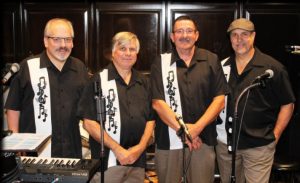 donauschwäbische blaskapelle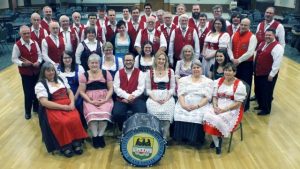 the klaberheads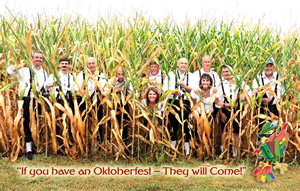 Whether it's toe-tapping polkas for an Oktoberfest, Big Band Swing, or a Caribbean Party atmosphere, The Klaberheads (aka the Franz Klaber Orchestra or FKO) are one of the premier Oktoberfest big bands in the country.


The Klaberheads are known throughout the midwest as a consistent crowd pleaser. It's a reputation that Erika Klaber's grandfather, Franz, a German immigrant, began building when he founded the orchestra in 1930. And, it's one that's earned The Klaberheads invitations to perform at Epcot Center, Munich's popular Hofbrauhaus in Newport, Kentucky, and myriad other venues. They especially enjoy playing yearly at the major Oktoberfests in the midwest, including Cincinnati, Columbus, and Minster, and now, Cleveland! The high demand for The Klaberheads can be traced to their top musicianship and their ability to achieve a high-energy connection with their audiences.


The FKO Big Band performs at all types of venues… from conventions, to summer concert series, wedding receptions, parties, and dances. They play tunes from a wide variety of musical genres and appeal to listeners of all ages.

d'lustigen isartaler

The G.T.E.V. (Gebirgs Trachten Erhaltungs Verein) D'Lustigen Isartaler are a 501(c)3 tax-exempt non-profit organization (club) created to promote, and foster among its members a genuine love for Bavarian & Austrian traditions, customs, folk dancing, singing and camaraderie, and to uphold and display original authentic Bavarian Tracht (regional clothing); and to support other German & Austrian organizations in their effort to do the same. We have been an active club doing this in Pittsburgh since 1972, which began at Saint Anthony's (German) Catholic Church in Millvale, North Hills, and officially incorporating in 1975. Now over 40 years later, we have members from all over Pittsburgh and the surrounding area.
Most of our club members are of Germanic descent: either they themselves or their parents, grandparents, great-grandparents are/were from Germany, Austria-Hungary, or Switzerland. Some members are of all Germanic descent or only part, but everyone enjoys the customs and culture that our club offers, and wish to be a part of it and help us promote and preserve it.
We have had many cultural events (dinner-dance) with great German Bands and performances with our dance and chorus groups: Oktoberfeste, Stiftungsfeste, Fasching Heimatfeste, Sommerfeste, Frühlingsfeste, Maifeste, Gedenkgottesdiensten, Sankt Martinsfeste, und Trachten Wallfahrten, and have represented the Germans at the Pittsburgh Folk Festival for the greater part of 35 years.
Currently, we have only 4 meetings for our General Membership a year in, which are usually on a Monday evening in: March, May, late August and late Oktober. All of our members have authentic Bavarian/Austrian Tracht (regional dress) to wear at all of our events and other German/Austrian functions.
Our Kindergruppe consists of any child of a current adult member. We accept children of all ages to take part in our Kindergruppe. Children beginning in Kindergarten through middle school are welcome to join the Kinder dance group (High school members dance with the adults). We strive to pass on our customs to these Kindergruppe members so they can enjoy their heritage throughout their lifetime. Our Kindergruppe primarily learns how to dance in the Bavarian/Austrian tradition, along with some language skills.

st. nicholas russian dancers

st. haralambos hellenic dancers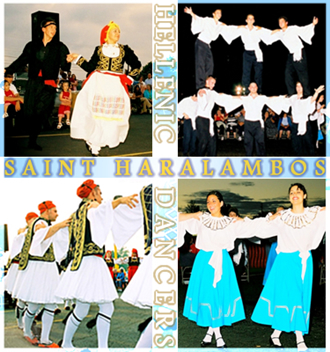 The St. Haralambos Hellenic Dancers are brought together by a common love of Greek folk dance and welcome you to experience the spirit of Greece through traditional and modern dance. Each perfomer brings their own artistic style into every step while the troupe strives to maintain the authenticity and spirit of Greek folk dance in its original social, traditional and historical context. The result is a stirring presentation highlighting the tradition of Greek dance in a uniquely choreographed, entertaining fashion and to make them accessible to a wider audience.

deutscher musik verein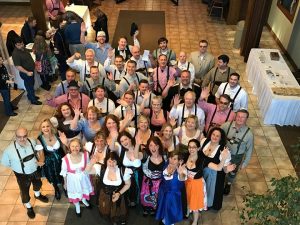 fred ziwich & the intl. sound machine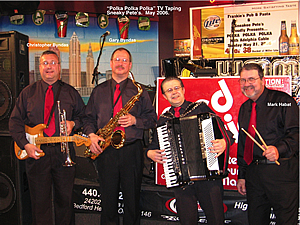 burke school of irish dance

singing angels
singingangels.org
The Singing Angels, founded in 1964, is the musical voice of the Northern Ohio Children's Performing Music Foundation, Inc., a registered 501(c) (3) non-profit organization. This arts and youth development group is dedicated to teaching the highest level of artistic achievement in the performing arts. The mission is to engage youth from all communities in quality music and performing arts education that teaches teamwork, builds confidence, and provides a foundation for life.
Three Angel choruses and small groups perform over 100 concerts a year featuring a wide variety of music, including Broadway, pop, gospel, patriotic, barbershop harmony, light classical, and good old-fashioned sing-a-long.
Over 275 children, ages 6 to 18, take part in the organization. The Singing Angels hail from more than 70 communities in 8 counties, and represent numerous races, creeds, and socio-economic backgrounds.

gottscheer tanz und spielkreis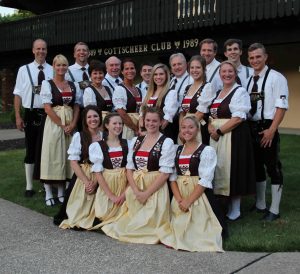 red hackle pipes & drums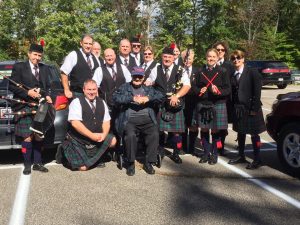 toledo holzhacker buam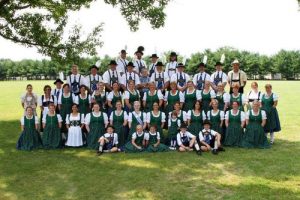 jenny may school of highland dance
Based in Mayfield Heights, Ohio, The Jenny May School of Highland Dance is comprised of approximately 30 dancers ranging in age from 4 to 20. The dancers compete and perform in the U.S. and Canada year-round.
Students of the Jenny May School of Highland Dance are the official dancers of the Scottish Heritage Association of Northeast Ohio. The dancers also perform regularly with Cleveland Kiltie Band, North Coast Pipe Band, and Red Hackle Pipes and Drums as well as at shows at the Renaissance Hotel in Cleveland, festivals and weddings. The Jenny May School of Highland Dance is also part of the touring show "Touch of Tartan" which promotes the music, dance and culture of Scotland.
The school was recently recognized by the Northeastern Ohio Tartan Day Committee and Cleveland City Council for its work in preserving Scottish heritage in Northeast Ohio.

madame gigi's cancan dancers
Any one of these irrepressible, high-energy dancers will tell you that the Cancan is the ultimate, "extreme sports" of the dance universe. The dance is an athletic sprint from beginning to end, punctuated by high kicks, flying petticoats, and individual displays of dance prowess. You'll see for yourself why this dance would have been outlawed in Paris in older days, when a glimpse of a lady's ankle would have been shocking!
MGORCD have been representing France at various events throughout the Midwest for the past 16 years.

piast polish folk dance group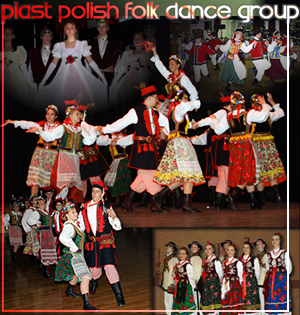 MORAVA FOLKLORE SERBIAN DANCERS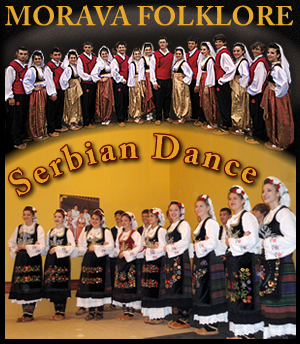 Morava Folklore Group includes a young generation of dancers ranging in ages 5 years and older. Our goal is to preserve Serbian culture and tradition through our folk dance and costume. Our group performs in festivals across North America and continues to be supported by the Serbian community.

lúcina slovak folklkore ensemble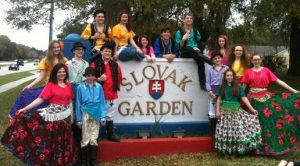 lucina.org
Once upon a time, a young man named Tom Ivanec attended the Great Slovak Festival in quest of "Zlaty Bazant." Watching the dazzling Slovak dancers from Toronto, he thought, "why don't we have this here?"
That question eventually led to his founding of one of the most successful Slovak dance groups in the country: the Lúcina Slovak Folklore Ensemble. His late wife Cindy and two of their four children, Frances and Rose, would later dance in the Ensemble.
Throughout the years Tom has always supported and advised the group, serving as director and honorary director, and even now, sets aside time to assist the children's group. He and his family currently reside in Parma.
Current instrcutor, Nadezda "Nadia" Oros, was born in the small eastern town of Prešov, Slovakia. She began dancing as a child and by high school, she joined "ODEVA", an all girls Slovak folk group. In 1985 Nadia auditioned and was accepted in the renowned Slovak Folk Ensemble, "ŠARIŠAN". Šarišan artistically adapted the traditional folklore dances and music traditions of the Eastern Slovak regions of Šariš, Zemplin, Spiš and Gemer. Their repertoire is original and unrepeatable and remains a significant representation of Slovak cultural heritage all over the world.
As a company dancer with Šarišan, Nadia toured throughout Slovakia and across Europe including the Czech Republic, Bulgaria, Hungary, Poland, Yugoslavia, Switzerland, France, Russia, Portugal, Belgium, Spain and Italy. In 1992, Nadia made her debut in the United States and Windsor, Canada. She performed in cities across the United States, including Chicago, Pittsburgh and Detroit. It was in Cleveland that the tour ended and where she decided to stay to explore American culture.
We are grateful to Nadia for her many contribu- tions and continued dedication to Lúcina Slovak Folklore Ensemble. The knowledge and experience that Nadia brings to Lúcina ensures that we are able to continue our mission of preserving and promoting Slovak culture.
Lúcina has given Cleveland many years of Slovak folklore, but more importantly, it's given its members and the community a place to celebrate their heritage where memories and friendships will be cherished for a lifetime.